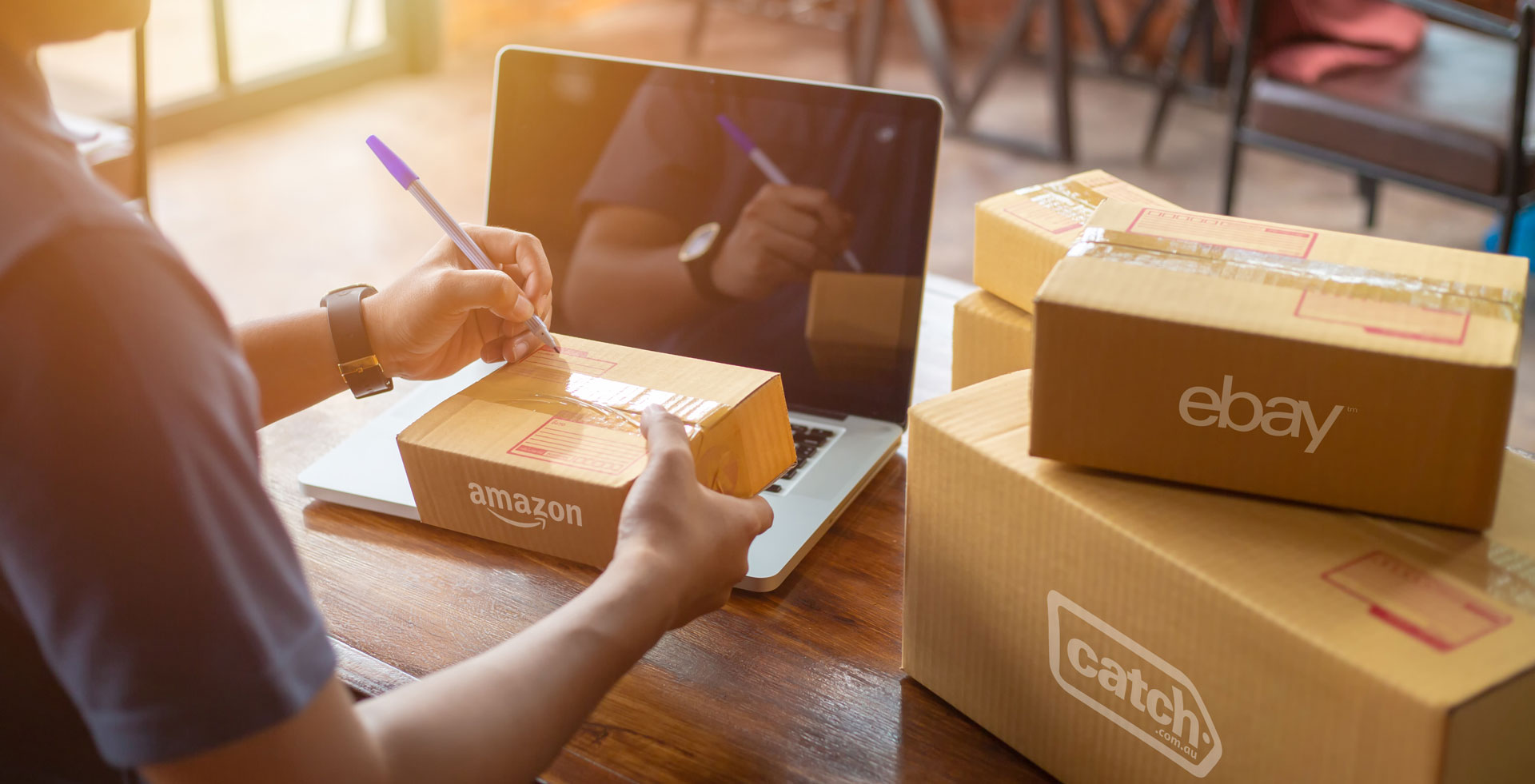 Solutions for Online Marketplaces
97% of online shoppers in Australia use marketplaces frequently.  Have you tapped into marketplaces yet?
Demand for your products likely already exists on marketplaces.  List them and start selling immediately.
Marketplaces are the fastest way to build a multichannel retail empire, providing it's done right from the start.
Managing marketplace channels efficiently requires a unified commerce solution capable of syncing inventory and orders continuously.
Australia's marketplace explosion
In the beginning, there was eBay.  For over 20 years eBay was the only real marketplace in Australia along with Gumtree (owned by eBay).
Then in 2017 everything changed.
Amazon arrived Down Under, triggering a wave of new marketplaces.  Today there are over 40,000 Australian businesses offering their wares on marketplaces.
Almost all online shoppers in Australia use marketplaces, meaning marketplaces should be considered as a core part of any online retailer's channel mix.  For efficiency, where possible integrate your inventory and order management system directly with each marketplace.
Each marketplace has it's own particular audience, so it will not be appropriate to sell your products on all marketplaces.  Do your research and understand the demographic and category strengths of each.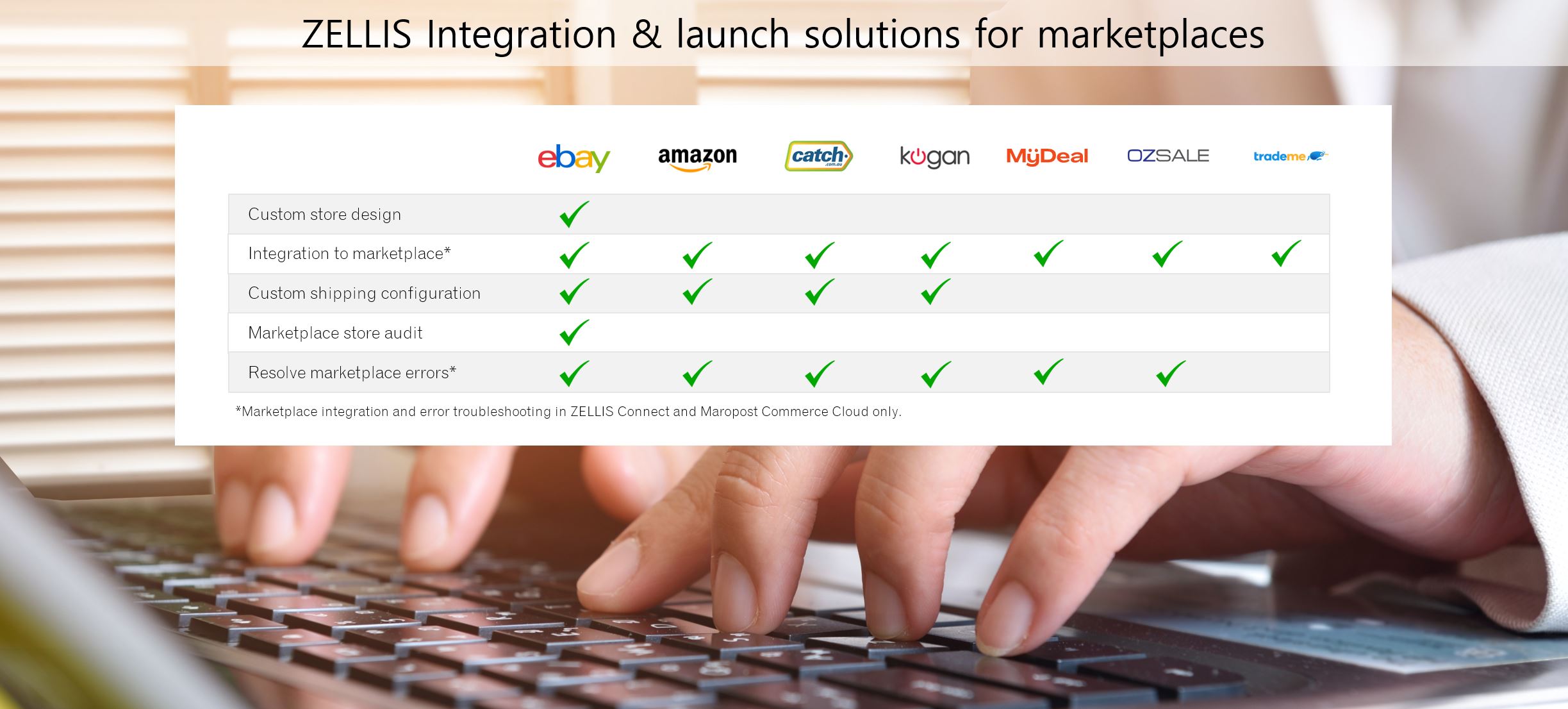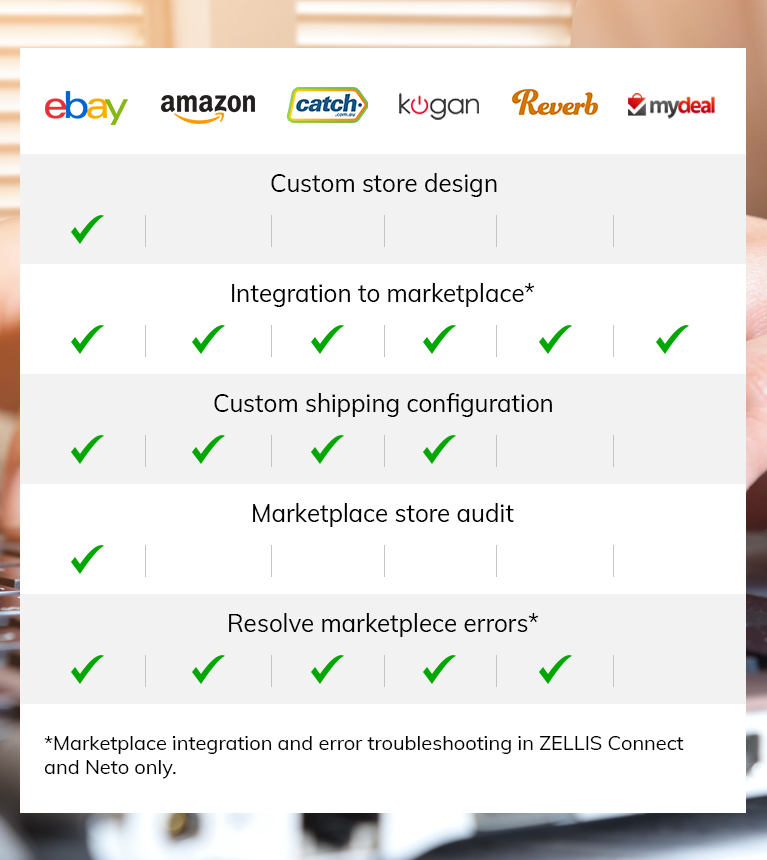 Marketplacer is one of the world's leading marketplace platforms and is the foundation of many leading and emerging marketplaces in Australia and around the world.  Many well known retailers have chosen Marketplacer to expand their offerings through the endless aisle model, including Woolworths, Myer, Barbeques Galore, Providoor, Medcart, Fishbrain, Bob Jane T-Marts and Bike Exchange to name a few.
Find out more: www.marketplacer.com
ZELLIS has partnered with Marketplacer to provide a suite of Managed Services to marketplace operators to help them launch and scale faster.  Leverage our Marketplace Managed Services team for the following:
Seller onboarding
Seller training
Seller data optimisation and migration
Seller product categorisation and category mapping
Customer Support for buyers and sellers
Marketplace policy development
Policy compliance and enforcement
Seller administration
Selling fee processing and payouts
Processing buyer refunds
…and much more.